KTDC Boat Booking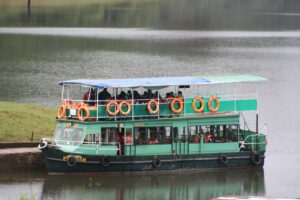 We are sure that you will more than enjoy the serene journey through Thekkady lake in one of our boats. The calming view of the Periyar Tiger Reserve and wildlife that gather around is most certainly a unique experience. A perfect destination for wildlife enthusiasts and eco-tourists alike.
– Easy booking
Periyar Tiger Reserve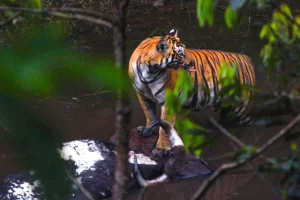 Periyar Tiger Reserve offers 1.5 hrs boating trips at the lake near the sanctuary. A herd of elephants or a group of sambar deer are common sights near the lake. You may be able to spot herds of Gaur and wild boars in the grasslands adjacent to the shores. A variety of avian fauna such as darters, egrets and kingfishers can be seen resting on dead tree trunks that stick out over the lake. During your boat ride, there is also a high probability of observing the antics of the Smooth Indian Otter.